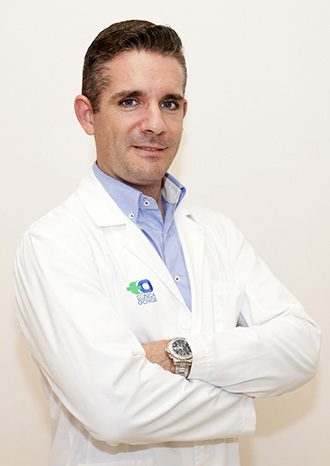 If you are looking for a plastic surgeon in Marbella for a breast augmentation, a blepharoplasty or a facial rejuvenation, Dr. Juan Martínez Gutiérrez can attend your case in Marbella. We will take care of you in one of the medical centers with more prestige of the Costal del Sol and that in recent times has been reformed to equip itself with the most modern facilities.
Choosing the doctor and the clinic where we are going to carry out a plastic surgery is the first challenge that the patients face once they have made the decision to operate. Patients usually consult their acquaintances first, both family and friends. People who have already had surgery can recommend a specialist. Internet is also a good tool when it comes to locating a plastic surgeon in Marbella, and in the process of doing some research on his reputation.
Second is, or should be, the economic issue. Health is something so important that given the financing options that exist today does not make sense to skimp on expenses and rule out a specialist simply because it is a little more expensive than another. It is advisable to ask for an appointment with those plastic surgeons that interest us, to know them first hand, to see the work they have done, to understand why the price differences are due and to decide if it is our preferred option.
It is normal that if we are going to make a considerable investment in something as important as our health we value several options, contrast the information they give us and study each offer down to the smallest detail to compare the services. We should not let price be a determining factor, since as we have discussed today we can finance the cost in comfortable terms.
Choosing Plastic Surgeon in Marbella
In Marbella there are a large number of professionals who offer plastic surgery services. What in principle is something positive, at the same time can complicate the task of choosing one. Internet is probably the fastest option to find the list of plastic surgeons that we are going to visit, since we can use directories such as the SECPRE that shows us the plastic surgeons in our city.
It also prevents us from falling into the hands of some intrusive doctor. Unfortunately in Spain it is not uncommon for gynecologists or doctors of other specialties to dare with plastic surgery interventions like breast augmentation or liposuction for economic reasons. This compromises the patient's health and increases the likelihood of a poor outcome.
Dr. Juan Martínez Gutiérrez, as a member of the team of plastic surgeons at the aesthetic clinic in Marbella, will be happy to evaluate your case personally.
Plastic Surgeon Expert in Eyelids
Finding an experienced eyelid surgeon in Marbella may not be as easy, in Spain these types of interventions are dealt with by both ophthalmologist surgeons and plastic surgeons.
Dr. Juan Martínez Gutiérrez is a specialist in both Aesthetic Surgery and Ophthalmology. Both qualify him as the ideal expert to address a wide range of ocular and periocular interventions, such as: upper and lower blepharoplasty, eyelid malpositions, eyelid ptosis or drooping eyelid, conjunctival lesion surgery and ocular surface.
Among them, the operation of eyelids, one of the most frequent cosmetic surgeries in Spain, stands out due to the excellent results that can be obtained. It has an affordable price, few risks and a quick recovery. Blepharoplasty is for patients of all ages, since not only aging, but also genetic inheritance can make your eyelids look swollen or saggy, altering their appearance remarkably.