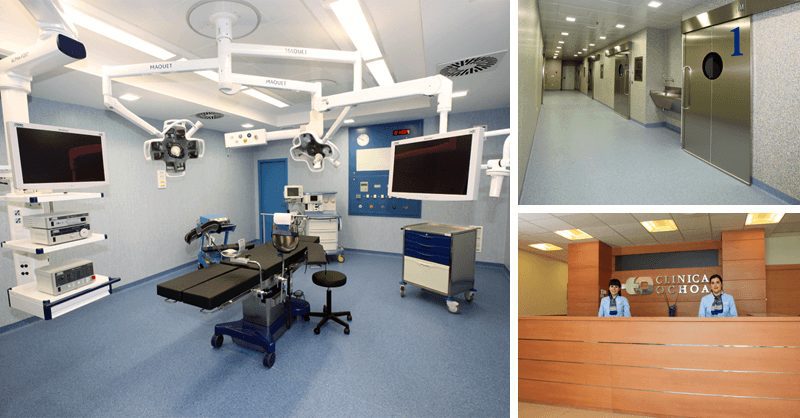 If you are looking for a beauty clinic in Marbella, we can help you in one of the most modern medical centers in the city. It has more than 30 medical specialties, among which the service of plastic and aesthetic surgery stands out.
Marbella is one of the jewels of the Costal del Sol, with an excellent climate most of the year. The tourists who visit us are delighted with its beaches, its historical center or places like Puerto Banus. Also in any of these places we can enjoy a delicious gastronomy.
If this exciting tourist proposal we add an excellent offer of premium hospital services, it is normal that every year is increased medical tourism to Marbella.
How to find a good beauty clinic?
The choice of the plastic surgeon and the clinic where it is to be operated are two very important aspects. A good cosmetic clinic should offer the best and most advanced treatments. In addition it must be equipped with modern operating theaters with all the guarantees of security.
The specialist who will attend you in consultation should be a plastic surgeon, not an aesthetic surgeon or an aesthetic doctor. It sounds similar, but the difference is abysmal:
A plastic surgeon must have completed the medical career, pass the MIR exam to access one of the few plastic surgeon positions offered each year in Spain and complete a specialty for 5 years under the supervision of other specialists.
An aesthetic surgeon or aesthetic doctor after completing the medical course performs some course, master or postgraduate related to aesthetic medicine. Then he assembles his consultation at cheaper prices but with greater risk for the patient.
Of course, you should not be guided by the best prices, as it is your health that is at stake. Today it is easy to finance the cost of treatments. Therefore it does not make sense to give up the quality and safety offered by a prestigious medical center.
One of the best aesthetic clinics in Marbella
This is one of the best aesthetic clinics in Marbella, it meets all the requirements we mentioned above. Its facilities have recently been renovated to improve the comfort of the patient and to be able to carry out the treatments with the most advanced techniques.
The service of aesthetic and reconstructive plastic surgery is formed by Dr. Juan Martínez Gutiérrez, along with doctors Juan Carlos Hijano Mir and Francisco Giraldo Ansio. A team of excellent professionals with extensive experience.
Some of the aesthetic treatments that we perform most frequently are: breast augmentation, abdominoplasty or liposuction. In facial surgery the most requested treatments are the facelift, blepharoplasty, perfiloplasty or the elimination of wrinkles.
Having more than 30 specialties in the same hospital, if necessary, it is easy for us to coordinate with other specialists such as otorhinolaryngologists or maxillofacial surgeons to achieve the best possible result in interventions such as rhinoseptoplasties and mentoplasty.