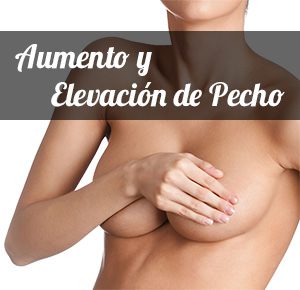 The combination of breast augmentation and elevation in the same intervention is possible. In fact it is quite frequent among those women who have passed the age of 30 and now want to recover the appearance of their breasts or even improve it through cosmetic surgery.
Currently, breast augmentation and Elevation in Marbella is the surgery performed by most women in Spain from the age of majority to the late forties. However, sometimes an increase with prosthetic or fat does not solve the problem completely. When we have the fallen chest in addition it is necessary to elevate it to obtain a better result.
On the one hand, breast lift allows remodeling and raising the fallen chest. On the other hand a suitable breast prosthesis allows you to recover the lost volume and even achieve the breast augmentation necessary to achieve the silhouette that you have always wanted.
Fallen breasts can be a consequence of considerable gains and losses in weight, also due to pregnancy and especially breastfeeding can leave the breasts deflated or flaccid, and of course the effect of gravity causes the appearance of the breasts to be modified with the passage of the years.
Breast operations in Marbella
Dr. Martínez Gutiérrez as Plastic Surgeon member of SECPRE can assist you in Marbella, where we could make a complete evaluation that allows us to help you choose the best option to achieve beautiful and attractive breasts.
In addition, this combination of interventions can solve various aesthetic problems, such as improving the appearance of those women who consider that they have a small breast or asymmetric breasts, that is, when one breast is bigger than another, or one is more fallen.
If you want more information and prices for a breast augmentation and elevation surgery, you can now call 638602462 to make an appointment without commitment with Dr. Martinez at the esthetic clinic in Marbella.