Plastic Surgery allows us to improve the appearance and quality of life of patients. In order to obtain the best guarantees, the patient should always consult a doctor who specializes in reconstructive and aesthetic plastic surgery.
In Malaga, Doctor Martínez Gutiérrez operates in excellent private hospitals in the province, which have been a reference on the Costa del Sol for decades.
Most common aesthetic plastic surgeries
The most common aesthetic operations in Malaga are those that aim to improve our appearance, touching up the eyelids, nose or ears, and performing face and neck lifts to conceal or remove the effects of aging.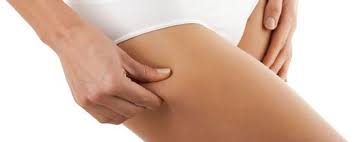 In the rest of the body, the aesthetic operations to increase, reduce or elevate the breasts are undoubtedly at the head. Followed by liposuction, since it is also more difficult to lose weight and eliminate the fat that accumulates in certain areas of the body as we reach the age.
Therefore, the main cosmetic surgery treatments we perform are: breast augmentation, breast reduction and lifting, liposculpture, eyelid, nose and ear surgery. We also perform many other Plastic Surgery interventions, for more information you can consult the various sections of the website.
The information we provide through the web does not replace consultation with the physician. It serves as an introduction for the patient to have a more precise idea of the different Plastic Surgery treatments that we perform at the hospital in Malaga.
Risks of Aesthetic Plastic Surgery
In Aesthetic Plastic Surgery interventions, the risks are typical of a surgical intervention. However, when choosing a qualified Plastic Surgeon these risks are very small.
The patient must have enough confidence with the doctor to raise all the doubts and fears that cross his mind. A specialist in Reconstructive and Aesthetic Plastic Surgery such as Dr. Martinez Gutierrez is trained and happy to answer your questions and advise you on the best treatment to achieve the desired results..
If you live in Malaga or your idea is to travel to the Costal del Sol to enjoy a holiday and take advantage of some treatment of Cosmetic Surgery, you can contact us by calling +34 638 602 462. You can make an appointment with Dr. Juan Martínez Gutiérrez in Málaga or Marbella.