If you're looking for a plastic surgeon in Marbella, you're in the right place. Dr. Juan Martínez Gutiérrez is one of Marbella's most renowned plastic surgeons. He holds a double degree in Reconstructive and Aesthetic Plastic Surgery as well as a specialisation in Ophthalmology. His long career in the sector as well as many positive reviews from his patients, has positioned him as one of the most prestigious plastic surgeons in Malaga province.
Cosmetic Surgery in Marbella
If you want to enlarge and lift your breasts, correct the appearance of your nose or rejuvenate your look with a facelift in Marbella, please request a consultation with Dr. Martínez Gutiérrez, he guarantees top quality results. We will assess your particular case and explain the intervention in detail, you'll get a quote as well as a payment plan.
In addition, Dr. Martínez Gutiérrez carries out all his interventions in prestigious medical centres, he only uses operating theatres with all the sanitary guarantees. Hospital Quirón Salud is his Marbella location.
Plastic Surgery in Marbella
Plastic Surgery in Marbella allows patients to improve their appearance and the quality of life. The most frequent Cosmetic Surgery interventions are:
Breast lift, often combined with a breast augmentation.
Abdominoplasty, especially as postpartum Aesthetic Surgery.
Mini tummy tuck in Marbella
Facelift or face and neck stretch.
Eyelid surgery or Blepharoplasty in Marbella.
Cosmetic Nose Surgery in Marbella.
Liposuction and liposculpture in Marbella.
Regarding Reconstructive Surgery, the most frequent interventions are breast, head or neck reconstruction in patients who have suffered an accident or illness.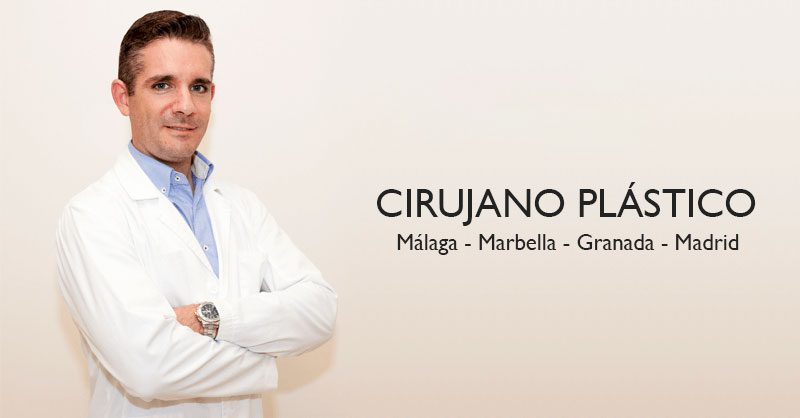 Choosing a plastic surgeon in Marbella
For best results, patients must always resort to a Plastic Surgeon in Marbella that makes you feel confident and answers all your questions. A specialist like Dr. Martínez Gutiérrez will be happy to advise you on the best treatment to achieve the results you want. The fastest way of finding a specialist in this field is online, you can use directories and medical portals, as well as read other patient's opinions. This is a great way of preventing us from falling into the hands of intruders. In Spain it is quite common for doctors who have specialised in other fields to conduct interventions such as breast augmentation or liposuction for financial reasons. This compromises the patient's health and increases the chances of a bad result.
Clinic for breast augmentation in Marbella
Dr. Martínez Gutiérrez always performs his procedures in prestigious hospitals; however, it is quite common for patients to think that plastic surgery is conducted at cosmetic clinics. This should be avoided as you should always have the support of a well-prepared medical team at a hospital where there are professionals in different specialties should they be required.
If you are clear that there is a part of your body that you would like to change and want to put yourself in the hands of the best professionals, please request an appointment through this link and our plastic surgery specialist in Marbella will help you to solve all your doubts.