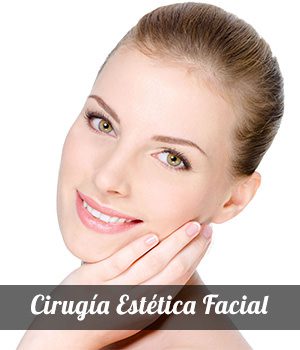 Facial rejuvenation through cosmetic surgery can achieve spectacular and long-lasting results. To achieve this, it is essential to be placed in the hands of a specialist in Plastic Surgery with experience in blepharoplasty as well as in facelift.
The facelift or facelift is an intervention that has been evolving and improving over time. The same happens with blepharoplasty, where new techniques have also been developed that leave no visible scars.
We are currently looking for a natural result, according to the anatomical and morphological characteristics of the patient; For this we perform a rigorous analysis of the facial three thirds of the face and its proportions.
It consists of dividing the face into three horizontal sections: a third upper which corresponds to the forehead, a middle third covering the nose and cheekbones, and a lower third for lips and chin. This division allows us to analyze your face better and through the precise interventions to achieve a more harmonious and beautiful face.
Facial rejuvenation of celebrities
Regularly we see in the media some celebrities who have done a facial rejuvenation without much success, or perhaps with dubious results given that beauty is subjective.
Sometimes these celebrities have simply been seen in public during the postoperative period. After an intervention of this type, the patient is about three weeks away from recovery. Naturally during that time your appearance may be different: swollen, with bruises, etc.
Unfortunately, this kind of cases are drawing the attention of the media because they generate debate among the population. However the vast majority of people operated, after the recovery period, go completely unnoticed. So much so that some even think that "the years do not pass by them" or that "they are very well preserved".
Where I do a facial rejuvenation in Marbella
If you do not know where you can perform a blepharoplasty or facial rejuvenation in Marbella let us advise you. Before choosing a cosmetic clinic or a surgeon these are our two main recommendations:
Have some real expectations, avoid radical change or the search for facial features of another person. It is appropriate to improve your own face through retouching that seeks harmony.
Choose a plastic surgeon with the appropriate training and experience for this type of intervention, which will generate confidence and operate in a clinic or hospital whose operating theaters have the appropriate facilities.
Doctor Juan Martínez Gutiérrez performs facial cosmetic surgery in Marbella. If you want to make an appointment, with no obligation, to study your case and prepare a personalized budget, you can now do so by calling 638 602 462.